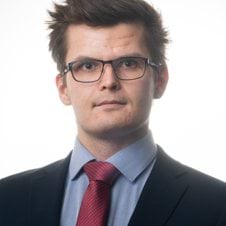 Tuomas Viirto
Management consultant – Finland
My management consulting career started at Mantec in mid-2018. Before that, I had studied and worked abroad in accountancy related positions for little over half a decade. After relocating back to Finland, I never would have guessed that I would make a career change to management consulting.
Working at Mantec has given me an opportunity to explore different sized companies in a wide range of industries. As varied as our customers' industries and sizes are, so are the challenges they are facing, which makes every project unique. Working together with our clients to meet these challenges, during both analysis and implementation phase, is always rewarding.
The Mantec team perfectly complements our client's situations, with great people from various backgrounds all dedicated professionals and team players.
Now after almost two years working in Mantec I know my career change was the correct choice and my implementation to the role of management consultant has been both successful and gratifying.